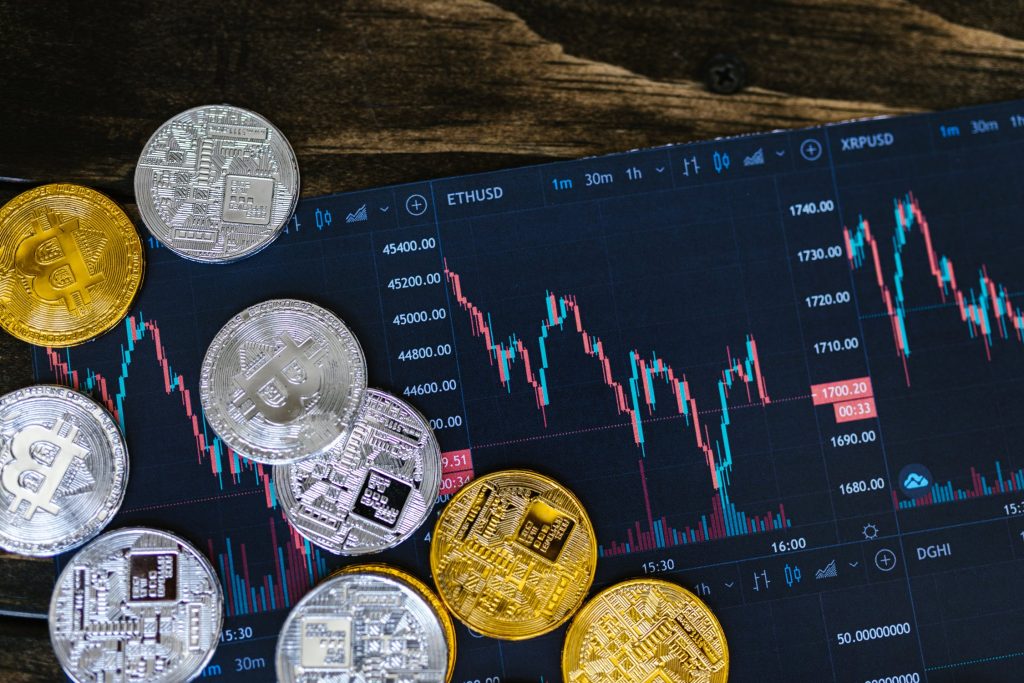 Cryptocurrencies are digital currencies that are secured by cryptography using blockchain technology. Cryptocurrencies are based on blockchains and are not issued by any central authority and therefore immune to government interference or manipulation. Cryptocurrencies also include cheaper and faster money transfers given there are no intermediaries such as banks that process payments and transaction fees.
Bitcoin was the first cryptocurrency. It was created in January 2009 by an unknown person whose pseudonym is Satoshi Nakamoto. The Bitcoin design inspired other cryptocurrencies, such as Ethereum, and other blockchain-related innovations, such as nonfungible tokens (further discussed below).
Cryptocurrencies such as Bitcoin can be mined or purchased from cryptocurrency exchanges. Crypto mining is the process by which new cryptocurrencies are entered into circulation. Miners are rewarded in cryptocurrency for solving complex hashing computational problems (using sophisticated hardware and computing power) to verify transactions that are added to the blockchain.
Cryptocurrencies can be bought, sold and traded on crypto exchanges which are online platforms to buy, sell and trade different cryptocurrencies. Some widely used crypto exchanges are Coinbase, Binance and Crypto.com.
Crypto exchanges can also be DEXs that allow for direct peer-to-peer cryptocurrency transactions without an intermediary. The process of launching new cryptocurrency coins is done through an ICO, which is discussed in the next section of the paper.
What Is Ethereum?
Ethereum is a platform powered by blockchain technology that is best known for its native cryptocurrency, called ether, or ETH, or simply ethereum. The distributed nature of blockchain technology is what makes the Ethereum platform secure, and that security enables ETH to accrue value.
The Ethereum platform supports ether in addition to a network of decentralized apps, otherwise known as dApps. Smart contracts, which originated on the Ethereum platform, are a central component of how the platform operates. Many decentralized finance (DeFi) and other applications use smart contracts in conjunction with blockchain technology.
As a cryptocurrency, Ethereum is second in market value only to Bitcoin as of January 2022.1
KEY TAKEAWAYS
Ethereum is a blockchain-based platform that is best known for its cryptocurrency, ETH.
The blockchain technology that powers Ethereum enables secure digital ledgers to be publicly created and maintained.
Bitcoin and Ethereum have many similarities but different long-term visions and limitations.
Ethereum is transitioning to an operational protocol that offers incentives to process transactions to those who own the largest amounts of ETH.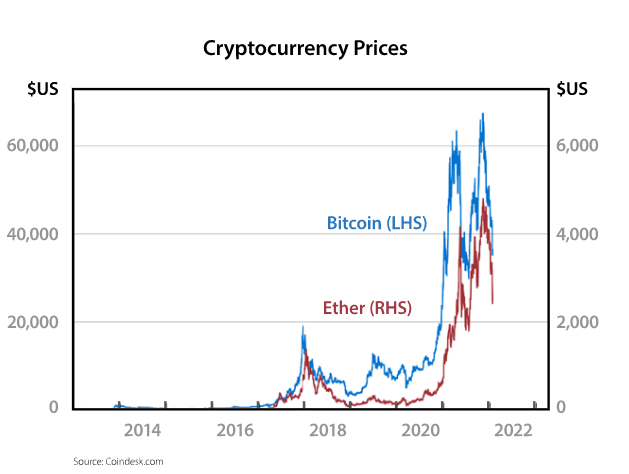 Since then, thousands of new altcoins, or alternative coins, have been created and added into the crypto ecosystem. "Altcoin" refers to any type of cryptocurrency other than Bitcoin. Ethereum is the most popular altcoin, and people use the full name (Ethereum) when talking about the broader blockchain network but Ether (ETH) to discuss the currency itself.
There are over 17,000 types of cryptocurrencies as of February 2022, according to price-tracking website CoinMarketCap. Bitcoin makes up nearly half of the total crypto market cap, and Ethereum makes up ​​nearly a quarter. Altcoins occupy the remaining market share (roughly 40%).
That means there are literally thousands of other coins being exchanged out there in the metaverse. Let's take a closer look at what altcoins are and why experts say most investors should take a pass on anything besides Bitcoin and Ethereum.
TokenMason is a leading blockchain development company that helps organizations build customized blockchain solutions, such as ICOs, smart contracts, apps that use cryptocurrency, decentralized exchanges and other blockchain-related projects.
We hope you have found this white paper valuable. Whether it is to do with tokenizing a digital asset, launching a decentralized exchange or developing a blockchain-related supply-chain solution, TokenMason is here to assist.
Submit an enquiry if you would like to receive a quote for your customized blockchain project or discuss a strategy to make your blockchain-related idea a reality. TokenMason welcomes the opportunity to discuss how we may be able to assist.