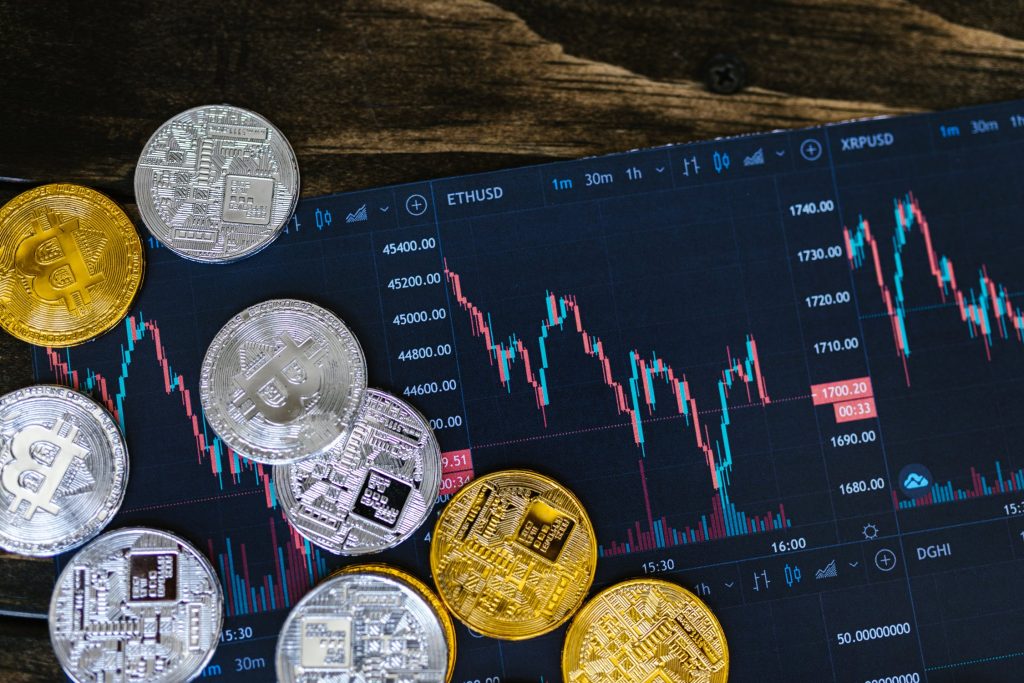 In this blog, brought to you by TokenMason we discuss what cryptocurrencies are, how they can be transacted using blockchain technology and discuss the two main cryptocurrencies in circulation and by market-cap, which are Bitcoin and Ethereum.
What are Cryptocurrencies?
Cryptocurrencies are digital currencies that are secured by cryptography using blockchain technology. Cryptocurrencies are based on blockchains and are not issued by any central authority and therefore immune to government interference or manipulation. Cryptocurrencies also include cheaper and faster money transfers given there are no intermediaries such as banks that process payments and transaction fees.
Bitcoin was the first cryptocurrency. It was created in January 2009 by an unknown person whose pseudonym is Satoshi Nakamoto. The Bitcoin design inspired other cryptocurrencies known as new altcoins (short for alternative coins) such as Ethereum, discussed later in this blog. Altcoin refers to any type of cryptocurrency other than Bitcoin.
Cryptocurrencies run on a distributed public ledger called blockchain, a record of all transactions updated and held by currency holders. Read our blockchain article for information about how blockchain works.
How are Cryptos traded?
Cryptocurrencies such as Bitcoin can be mined or purchased from cryptocurrency exchanges. Crypto mining is the process by which new cryptocurrencies are entered into circulation. Miners are rewarded in cryptocurrency for solving complex hashing computational problems (using sophisticated hardware and computing power) to verify transactions that are added to the blockchain.
Cryptocurrencies can be bought, sold and traded on crypto exchanges which are online platforms to buy, sell and trade different cryptocurrencies. Some widely used crypto exchanges are Coinbase, Binance and Crypto.com.
Crypto exchanges can also be DEXs that allow for direct peer-to-peer cryptocurrency transactions without an intermediary. The process of launching new cryptocurrency coins is done through an ICO, which is discussed in the next section of the paper. Read TokenMason's article about DEX for more information.
Bitcoin vs. Ethereum
So, far Bitcoin still has the largest market-cap as the first ever cryptocurrency created on the blockchain. Since Bitcoin's creation, thousands of new alt coins) have been created. There are over 17,000 types of cryptocurrencies as of February 2022, according to price-tracking website CoinMarketCap.
Ethereum is the most popular altcoin, and people use the term Ether (ETH) to discuss the currency itself for transactions. Whilst, extremely volatile both Bitcoin and Ether prices have appreciated significantly since the cryptocurrencies were created (see price comparison chart below).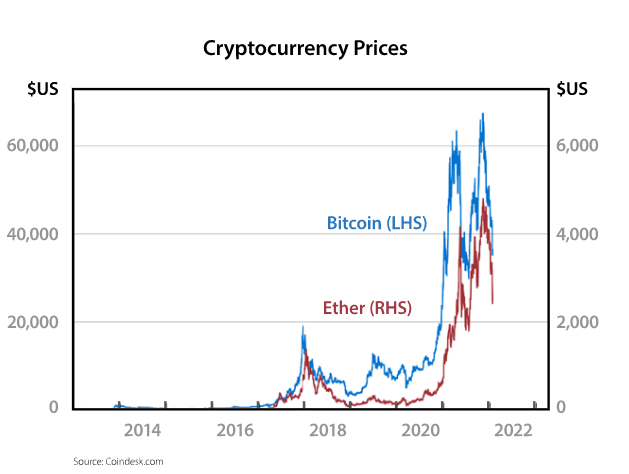 Bitcoin and Ethereum have many similarities but different long-term visions and limitations. For example, Ethereum is positions itself as a platform for many applications, whereas Bitcoin was designed strictly as a cryptocurrency.
In addition, both Bitcoin and Ethereum operate using the proof of work protocol, which is a methodology that requires extensive computing power to validate transactions and mint new currency. However, Ethereum is gradually transitioning to a different operating protocol known as "proof of stake", which uses much less energy.
We hope you have found this blog useful and learned more about cryptocurrency. Please visit our Blog page for more blockchain and crypto-currency related news and articles. For example, you may be interested in reading Crypto-currencies – Part 2.
How TokenMason Can Assist
TokenMason is a leading blockchain development company and helps organizations build customized blockchain solutions such as launching ICOs, developing cryptocurrency, smart contracts, blockchain-related apps, decentralized exchanges and other blockchain-related projects.
Submit an enquiry if you would like to receive a quote for your customized blockchain project or discuss a strategy to make your blockchain or crypto related idea a reality. TokenMason welcomes the opportunity to discuss how we may be able to assist.